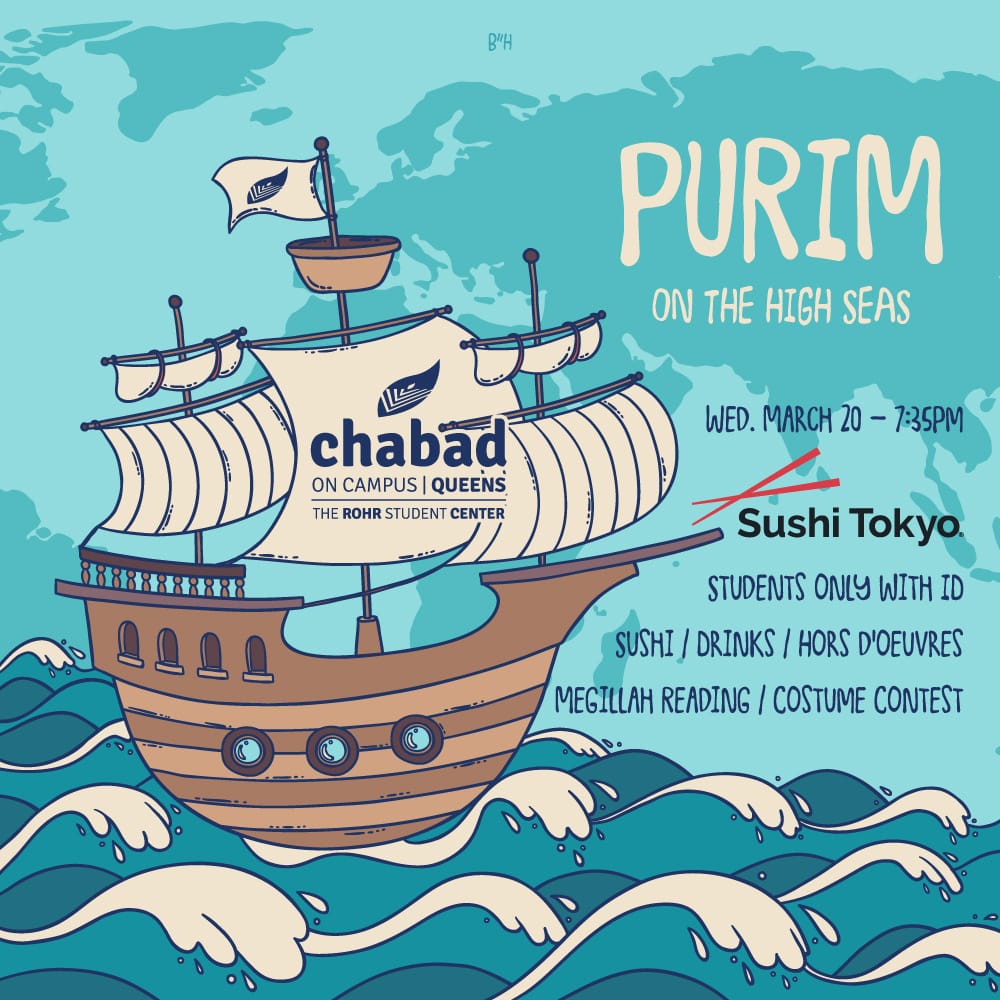 We are no longer accepting RSVP's – Wednesday night event is at capacity.  Thank you for your interest.
Additional Purim Celebrations:
Thursday Afternoon
Purim on the Go
12:15pm & 1:30 megillah readings,
bagels, Mishloach Manot, Tzedaka collection.
Presidents Lounge on the side of the Caf.
Thursday Night
Purim Seudah! 6pm Family style @ Chabad House.